Geraldton Lobster Pot Pull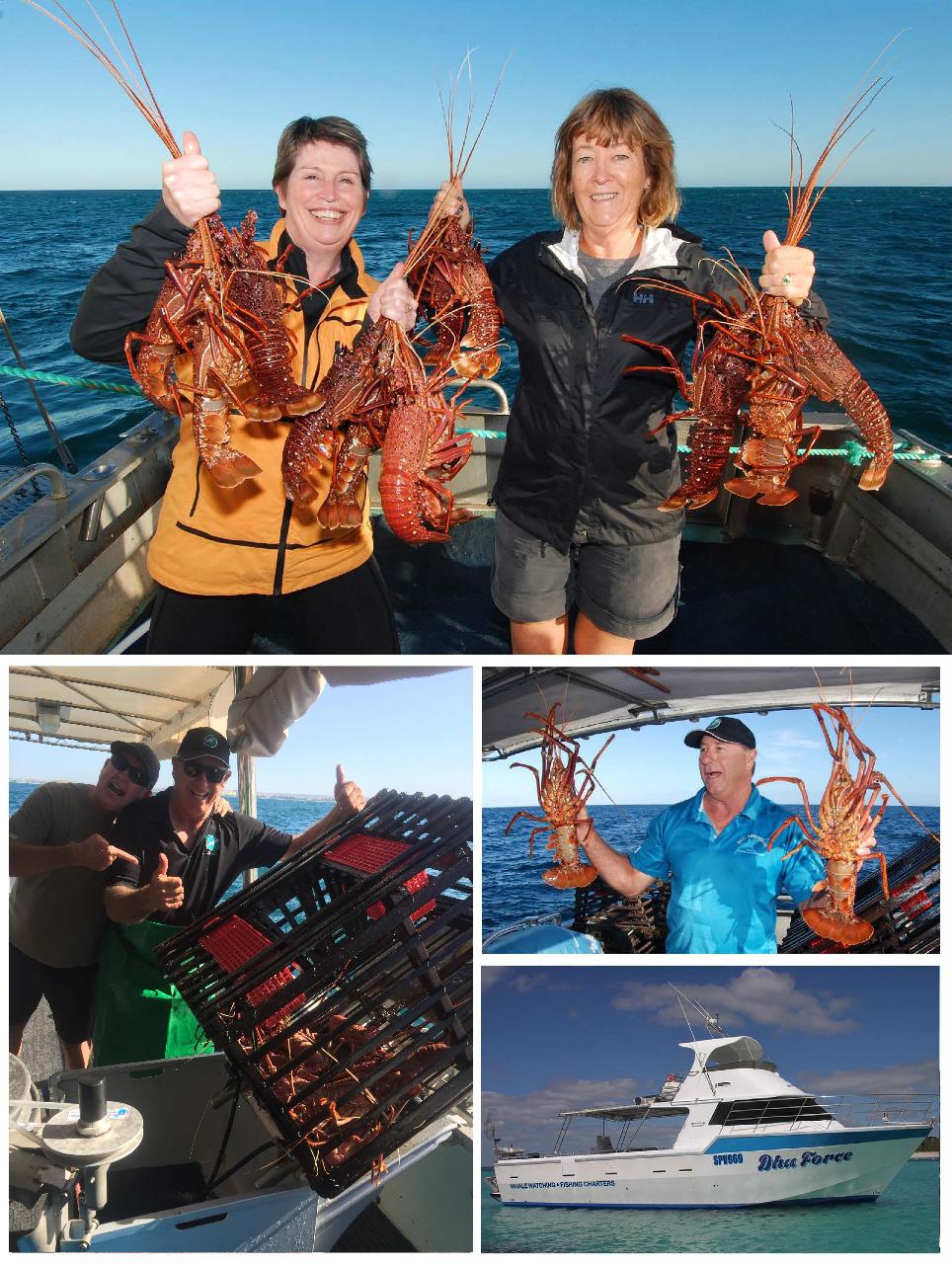 Duration: 90 Minutes (approx.)
Location: West End, WA
Product code: POTPULL
Learn to catch crayfish like a pro
Ever wanted to catch your own crayfish?
Join us for a morning adventure on the ocean.
Book Online & Use Promo Code "POTPULL"to receive a $25pp discount


Learn the tips and techniques of catching crayfish, just like the pros!
Discover the art of crayfish catching with our expert-guided adventure!

Have you ever dreamt of catching your very own crayfish? Well, now is your chance!
Get ready to dive into the secrets of crayfishing as our knowledgeable experts share their trade secrets and expertise, unlocking valuable insights into the art of catching these delicious crustaceans.
But wait, there's more! As part of this extraordinary tour, you'll have the thrilling opportunity to receive a share of the catch. Imagine the excitement of bringing home your own freshly caught crayfish, ready to be prepared and savoured in a scrumptious meal. It's an experience that will truly leave you with unforgettable memories. So, don't miss out on this incredible opportunity to learn, catch, and savour the fruits of your adventure. Book your spot now and embark on a crayfishing journey like never before!
But it's not just about the crayfish! Prepare to be mesmerized by the breathtaking coastal landscapes that Western Australia has to offer. As you embark on this adventure, keep your eyes peeled for curious wildlife along the way. You never know what you might encounter!
Immerse yourself in the beauty of the coastline, capture stunning memories, and indulge in the flavours of the ocean. Join us on this extraordinary adventure and create unforgettable memories with friends and family.
Book your spot on our tour and prepare for an adventure you'll remember forever!
Tour duration – 1.5 hours

Vessel – Dhu Force – 60 foot Crayfishing boat that can carry up to 33 passengers + 4 crew
Minimum numbers – 8
Group bookings welcome
Passengers board the 60 foot "Dhu Force" at 8am from the Geraldton Fishermans Wharf on Connell Rd

*******Note : On Cruise ship Days there will be an add on to this tour of a crayfish lunch**********
If you would like information about our Abrolhos Islands or Kimberley Cruises please visit www.ecoabrolhos.com.au or call us (08) 9964 5101