Geraldton Lobster Pot Pull Gift Card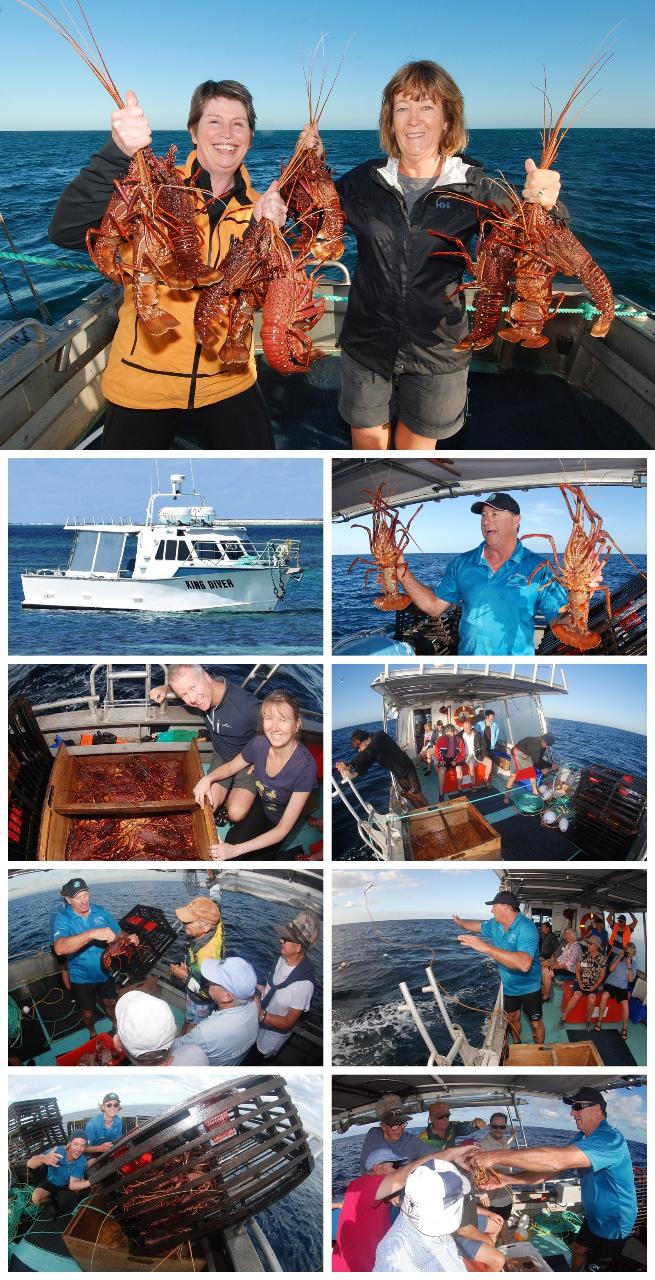 所在地: West End, WA
製品コード: GIFTPP
Learn to catch crayfish like a pro
Ever wanted to catch your own crayfish?
Join us for a morning on the ocean where you'll learn the tips and techniques of catching crayfish, just like the pros!
Our crayfishing pot pull tour is 1.5 hours and is a truly 'all hands on deck' experience. You'll be as involved as you want or if you can just sit back and take it all
in. Make sure you don't have lunch plans because you'll also walk away with your share of the catch.

There will be plenty to see during the ride too with local sea lions coming to say hi and a beautiful view of the foreshore and lighthouse.
This is an intimate experience with a max of 12 passengers per trip.
Passengers board the King Diver at 8am from the Geraldton Fishermans Wharf on Connell Rd.
Start your morning as a spectator and finish it like a pro!
Call us on (08) 9964 5101 to book your crayfishing adventure